Wheelie Campers Pty Ltd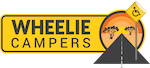 Company Details
Based in Watalgan. Servicing Bundaberg in Queensland down to Byron Bay including the Sunshine Coast, Brisbane Gold Coast and all towns between. We also cover west of Brisbane to  Toowoomba.
Wheelie Campers Offers two unique services to South East Queensland and Northern New South Wales. The first being Australia's only wheelchair accessible camper vans to hire.
Secondly we offer a non institutional community based respite, short term accommodation and accessible transportation service. Wheelie Campers currently has capacity to assist clients in South East Queensland and Northern New South Wales. We have a strong commitment to accessibility including employment. We have a variety of accessible accommodation and activities with videos made by chair users available for people to view prior to booking. We also have a list of accessible activities that can work in with OT and support coordinators to achieve a persons goals.
Services Provided
Short Term Accommodation/Respite
Capacity Building
Supported Travel
Assistance with accessing work
Accessible transportation
Accessible modified vehicle hire.
Services Provided
Assistance with travel/transport arrangements
Development of daily living and life skills
Assist to access/Maintain employ/Ed (Assist Access/Maintain Employ)
Social and Community Participation
View All Services
---
Support Categories
Assistance with Social & Community Participation
Assistive technology
Coordination of Supports
Finding & Keeping a Job
Improved Daily Living
Improved Learning
Improved Relationships
Increased Social & Community Participation
Transport
View All Support Categories