Bundaberg Dragon Boat Club
Health & Fitness, Social and Group Activities, Skills & Education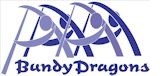 Company Details
Bundy Dragon Boat Club started paddling on the 30th June 2008 and we train every week on the beautiful Burnett River and our home base is at Lions Park, North Bundaberg (at the boat ramp under the old Burnett Traffic Bridge).
We host a regatta each year in The Greater Wide Bay Regional Regatta Series where we compete with Seventeen Seventy, Cooloola, Hervey Bay and Burnett River Dragons to win the overall series plus lots of other entertainment as well.
The Bundaberg Multicultural Festival is another opportunity to "Come and Try" Dragon Boating.
For fun, fitness and to be active: come dragon boating
Once you know the technique of paddling you will be able to join a team anywhere in the world – what other sport gives an ordinary person that opportunity. The Bundaberg Dragon Boat Club is about getting fit, having fun and enjoying the outdoors in an amazingly friendly atmosphere at a level suited to you.