Integrated Disability Support Services (IDSS)
Disability, Health & Fitness, Home Care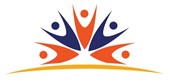 Company Details
 Our Vision
To close the gap and embrace
the most vulnerable members of our community, through building independence, empowering resilience and strengthening community linkages.
 Our Mission
By listening to the community, responding to individual needs and empowering success by working hard to reduce stigma attached to the members of our community with a disability.
Open: 8.30am - 5:00pm, Mon - Fri.
(not for profit, In home support, social, respite, capacity
building, mental health support, healthy living,
hydrotherapy, exercise programs, group, classes,
movie nights, tai chi)