IWC
Alcohol & Other Drugs - Rehab, Counselling, Disability, Family Support, Home Care, Medical, Men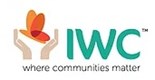 Company Details
The IWC Alcohol and Other Drugs program provides case management, early intervention and education services. It does so through:
Providing education and information sessions.
Case management including referrals to internal and external services.
Delivering and participating in AOD-free initiatives.
Liaising with agencies and community groups.
Advocacy.

To help deal with the underpinning causes and outcomes of AOD usage, we offer whole-of-person health, wellbeing and family services. These include:
Chronic disease support
Psychology
Hearing checks
Dental
Families Program
Who Can Use the Service?
At an individual case management level, the IWC AOD program is available to all Aboriginal and Torres Strait Islander (ATSI) individuals and their households.

​Self-referral is available. In addition, AOD case management can be made via:
A doctor
Parole and Probation services
A community agency
Or individuals can self-refer themselves
​
Confidentiality
The IWC AOD program is committed to protecting the privacy of all service users and is bound by the Privacy Amendment (Enhancing Privacy Protection) Act 2012 and IWC Policy.