Personal Helpers & Mentors Program (PHaMs)
Carer Support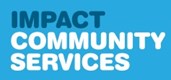 Company Details
Personal Helpers & Mentors Program
The Personal Helpers & Mentors Program (PHaMs) is a recovery-focused mental health program — we believe that people can recover from their mental health conditions and lead satisfying and rewarding lives. Join us and work with your own personal helper and mentor who will support you on your recovery journey.
Our mentors understand mental health; they have a range of qualifications, skills, backgrounds and experiences (some have lived with mental health concerns themselves). The PHaMs program supports people whose lives are affected by mental health, and who may need support to participate in general activities. With the right support, you can increase your independence and join in the community.
Would you like someone in your life that can support you to:
Improve or get your relationships with family and friends back on track?
Become involved in social or community activities or groups?
Cope better with everyday tasks like getting to places on public transport, housekeeping and budgeting?
Access community services like health, housing or family support?
Improve or develop your personal skills and confidence?
Look towards employment opportunities?
Set and achieve goals to improve your life?
PHaMs can support your transition to NDIS.
To contact PHaMs telephone either 1800 179 233 or 4153 4233