Regional Housing Limited
Accommodation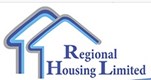 Company Details
Regional Housing Limited is Open: 9:00am- 4:30pm
Our role is to connect in-need people with housing options, as well as offering free breakfasts, crisis accommodation and disability housing.

Crisis Accommodation Program (CAP) The objective of CAP is to provide accommodation to eligible persons which will assist them to move toward independent living.
Support Provider Services
Regional Housing Limited houses an average of 18 households in a range of crisis housing properties including detached houses and units, accommodating a range of target groups. Tenancies are generally for a period of up to 12 weeks or until a suitable social or private housing exit point becomes available. Apply for Emergency Housing http://www.regionalhousing.org.au/emergency-housing
Tenants housed in this program either self-refer, or are referred by a range of community and government agencies.
Regional Housing Limited develops and manages innovative specialist disability housing units, bringing ultra-modern state-of-the-art housing for people living with disability to Bundaberg and the greater Wide Bay district.