The Stillbirth & Neonatal Death Support (SANDS)
Counselling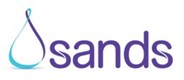 Company Details
Who we are
Sands is the miscarriage, stillbirth and neonatal death charity. We operate across Australia, supporting anyone affected by the death of a baby; working to improve the care bereaved parents receive by healthcare professionals and breaking the silence and taboo of baby death in today's society.
Sands volunteers offer a real sense of understanding and hope; they too have been through the devastating loss of a baby.
An estimated one in four pregnancies (93,000) ends in miscarriage in Australia each year, while approximately 2,500 babies are either stillborn or die in the first 28 days after birth. Despite the fact that the death of a baby affects so many Australians, it remains a topic that is rarely spoken about in public.
What we do
Sands provides support, information and education to bereaved families and healthcare professionals across Australia.
Support
We provide peer to peer services for bereaved parents around the clock through our telephone support line, email, local support groups and online live chat.
To contact the Stillbirth & Neonatal Death Support (SANDS) please telephone either: 3254 3422 or 1300 072 637