Time for Grandparents Program
Seniors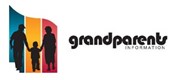 Company Details
Time for Grandparents Program: Welcome to the Time for Grandparents and Grandparents Information website. Here you will find details on the "Time for Grandparents" program, including what it is, how to access it and loads of other useful information.
The service was set up by the Queensland Government Department of Communities to support grandparents who are raising their grandchildren. We have an information resource directory where you can search for services in your area. Check out the Useful Links page to find information on other services.
Also check out the activities we may be able to fund for Grandparents who are eligible to access our program through the Program page and other pages in that section.
Contact 1300 135 500 for Bundaberg meeting times and venue.