Ausnorth Building & Construction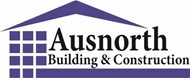 Company Details
Ausnorth Building & Construction: Servicing the Bundaberg Local Government Area
QBCC Number: 1245121.
ABN Number: 15711598112
NDIS Registered Provider Number: 4050038061
Ausnorth Building & Construction provides an experienced team of licenced builders servicing QLD Regional centres including Bundaberg & the Fraser Coast. We'd also be happy to assist Rural & Remote participants.
All Supervisors maintain current Federal Police Clearance for added peace of mind.
Ausnorth maintain both Public Liability & Professional Indemnity insurance.
Ausnorth are experienced in Major Home Modifications & the alteration of existing dwellings to suit the elderly & disabled (AS1428). Ausnorth has extensive experience in constructing new homes.
Building & Construction Services Provided:
Home Modification – Builder.
Home Modification - Building Inspector / Works Assessor.
Home Modification - Building Work Project Manager.
Home Modification - Building Work Supervisor.
Home Modification - Carpenter / Joiner.
Ausnorth actively engages with Occupational Therapists, Care organisations & Disability Service Providers in the delivery of high-quality Major Home Modification works.
Ausnorth is also an NDIS Registered Specialised Disability Accommodation - Housing Provider.
Specialist Disability Accommodation. 
Ausnorth has extensive in-house capability to assist with the design and construction of Specialist Disability Accommodation.