National Hearing Care, Bundaberg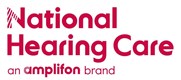 Company Details
Hearing Loss is really quite common – particularly if you're over 60 years of age. In fact over half of Australians over the age of 60 experience some kind of hearing difficulty. The sad fact is that many people may spend several years putting up with hearing impairment before they do anything about it.  Over those years, the problem may get worse and worse.  National Hearing Care, Australia's largest independent provider of hearing services, offers free hearing checks as an important first step to detecting and treating hearing loss.
Free Hearing Checks

Hearing Assessments by our qualified Clinician

Hearing aid fittings, maintenance and care

Free Services for eligible DVA/Pension cardholders.
Services Provided
Assistive products for personal care and safety
Hearing Equipment
Hearing Services
Specialised Hearing Services (Equipment Special Assess Setup)
View All Services
---
Support Categories
Assistance with Daily Living
Assistive technology
Consumables
Home Modifications
Improved Daily Living
View All Support Categories