Tranquil OT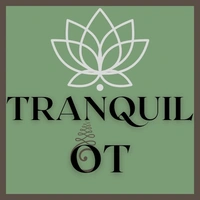 Company Details
TranquilOT is a specialised Occupational Therapy practice, who strive to provide a tranquil and positive assessment experience to access individualized needs and supports. TranquilOT is proud to provide a high quality level of communication, innovative problem solving and advocacy to ensure all persons have the opportunity to participate in activities that are meaningful to them.

Our goal is to provide a holistic, peaceful and stress-free Occupational Therapy service to access relevant theraputic needs.
Services Provided
NDIS Functional Capacity Assessments
TranquilOT provides a comprehensive assessment and evaluation of an individual's functional capacity to identify and provide evidence to support the need for funding of capacity building, core, and capital supports. This may include however is not limited to recommendations for ongoing therapeutic interventions, assistive technologies, or home modifications.
TranquilOT supports existing NDIS participants for their upcoming plan re-assessment, variation, or internal review of a decision.

NDIS Assistive Technology Prescription
TranquilOT can assist individuals to access Assistive aids and technologies to enable increased independence and participation in activities of their choice, ranging from simple daily living aids to complex seating solutions and transfer technologies.

NDIS Home Modifications
TranquilOT provides assessment and recommendations of an individual's home environment and provides solutions to safely overcome barriers to engagement in activities of their choice.
TranquilOT is currently not accepting Complex Home Modification Services at this time.